How To: Convert Font to Vector Outline in Illustrator
Clients are welcome to create and submit their own designs or logos.
All fonts in the design or logo will need to be converted to a vector outline before Lyfe Pix can use the design or logo.
Make sure all fonts are converted to a vector outline using the Create Outline tool in Adobe Illustrator or similar functions in other graphics software.  This should be done before you send any design or logos to Lyfe Pix.
Fonts that are not converted to an outline may not come out correctly in the final design.  They might even be substituted with another font automatically by our system.  It is important to covert all fonts to a vector outline to prevent this from happening.
INSTRUCTIONS:
How to Convert Font to Vector Outline in Adobe Illustrator:
Follow these simple steps to ensure the text will be preserved as it was originally designed:
Step 1: Select the font you wish to use.  Type the text in Illustrator using the Type Tool (T)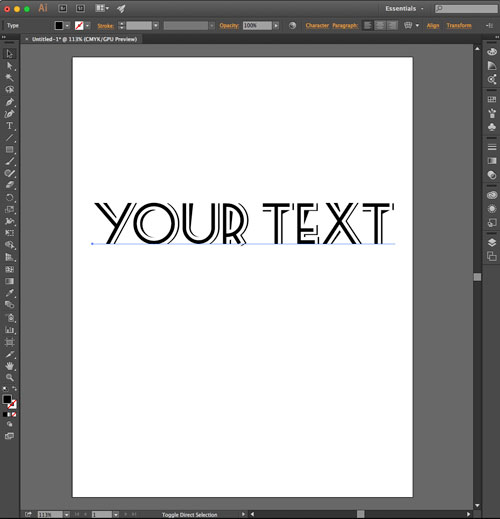 Step 2: Choose the Selection Tool in Illustrator (shortcut = "V") and select the entered text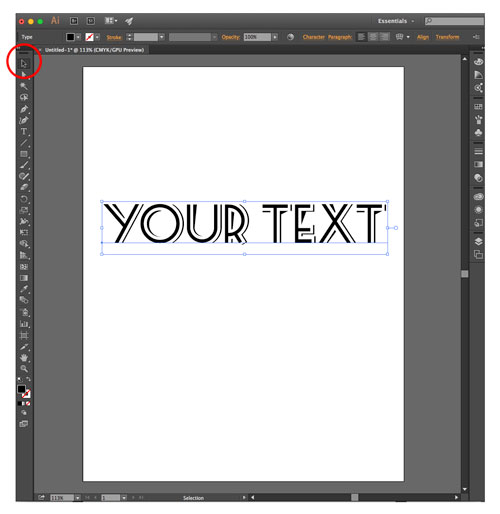 Step 3: With the text selected, click on Type from the top menu and select Create Outlines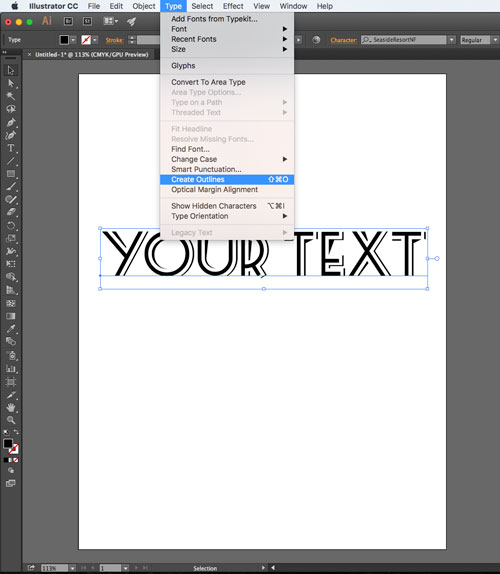 All Done: Your final output should look similar to the image below.  You have successfully converted your font into an vector outline.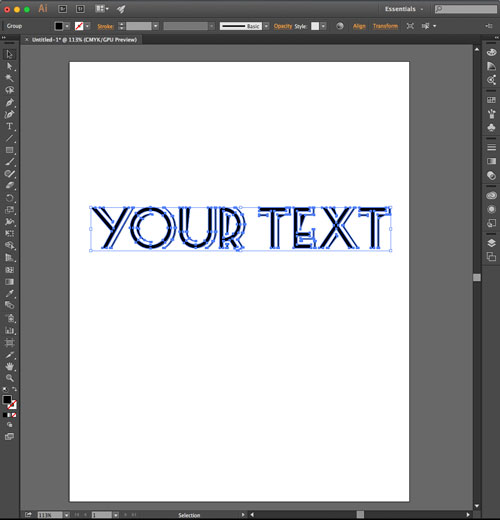 Step 4: Save the file and submit the design/logo to Lyfe Pix.
Limited Time Offer:
42% Off Adobe CC – All Application Subscription
Get Adobe CC All Apps (20+ Apps including Photoshop, Illustrator, InDesign, etc.) subscription for only $347.93.  It normally cost $52.99/month, but for a limited time, you can get a whole year for only $347.93.

GET THE DISCOUNT.